Baby fabulous on the Today show
OK, not literally THIS COMMUNITY (too bad!), but they had a segment on kids' fashion, (ZOMG they dressed a little one as YOU,
semibold
!) So cute and so fabulous, I just had to share it!
I naughtily screencapped a few images from the video they had posted, so forgive the quality.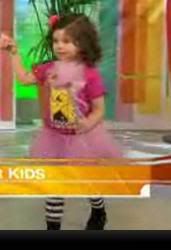 Whole outfit - Blondie T-Shirt, tutu, stripey leggings, magic wand.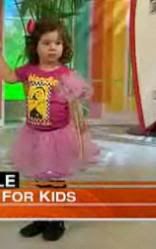 Here you can see the tutu a little better.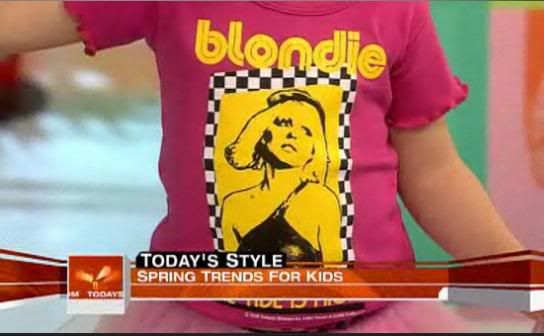 Teeny tiny pink Blondie shirt!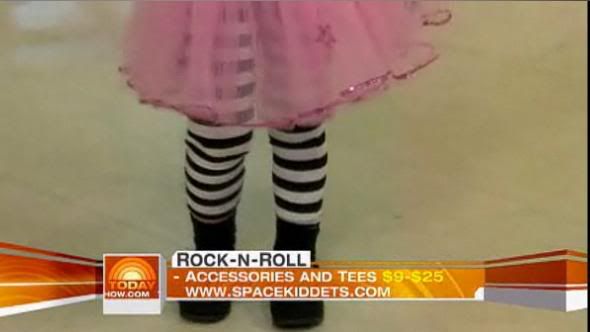 Tutu and stripey leggings. Squee!
The whole video is here.